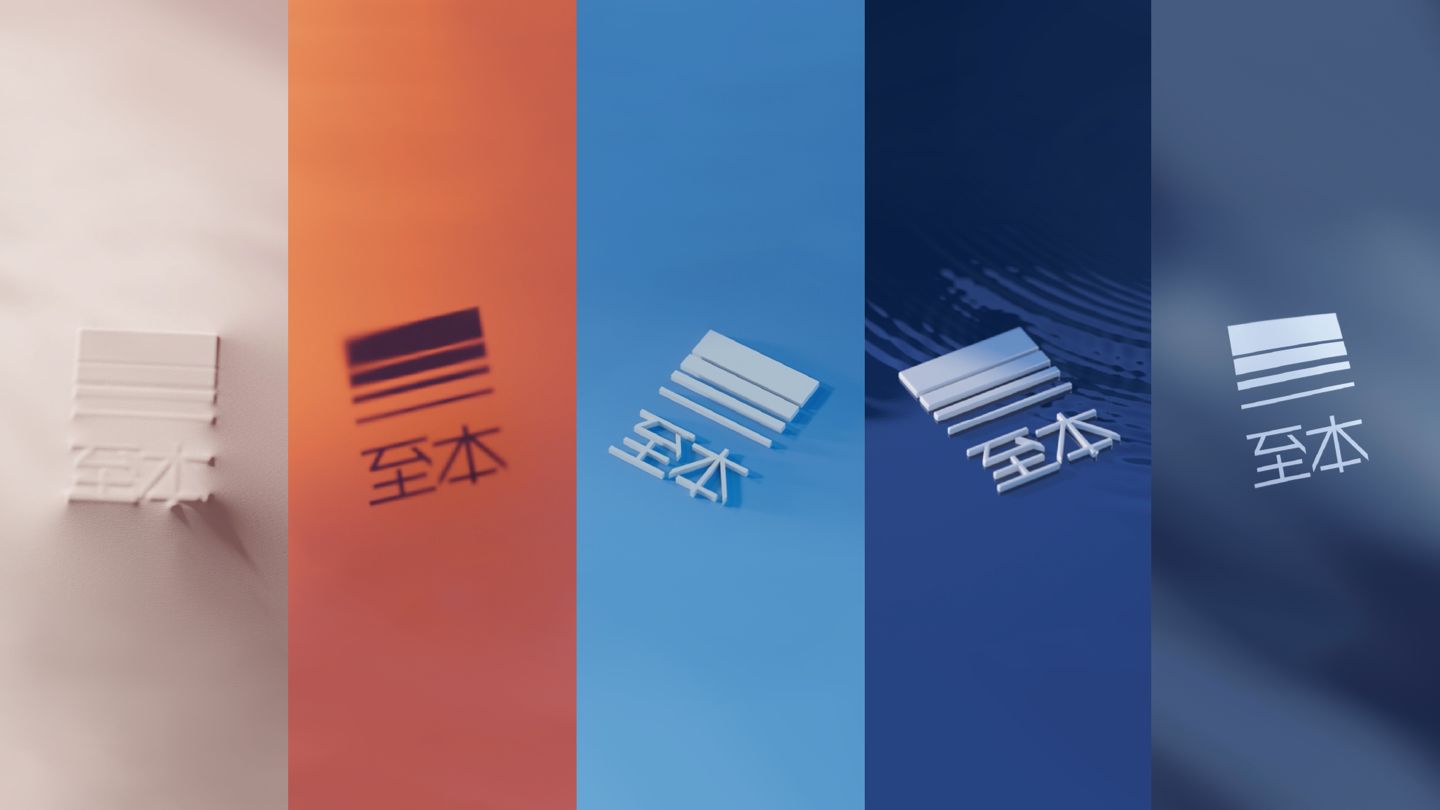 Dive Into Our Fresh Skincare Collection for ZHIBEN
January 11th 2022
Final Frontier created a five-film series for skincare brand, ZHIBEN, under the overall creative direction of Pablo Alfieri, who also signs the direction of three films, and the directorial talents of Ditroit leading two of the pieces.
Each film introduces a range of ZHIBEN products, rendered in tactile 3D motion graphics. The assorted cast of serums, creams, and foams dance among expansive, abstract environments, crafted to reflect the distinct characteristics of the products.
Pablo, founder and creative director of the collective Playful, and a director on the Final Frontier roster, says:
"Our idea was to elevate ZHIBEN to the next level, crafting a new, natural, and fresh personality to their products, keeping a sense of coherence and visual consistency across all the films. We took care to find a clean and minimalistic art direction, and an abstract storytelling driven by organic animations and clever transitions."
Final Frontier executive producer Chris Colman says,
"It was a relatively open brief, so we needed a creative director who would be able to help discover, craft and drive the visual direction, working closely with the client creatives. It was a dream to have Pablo come in and bring his vision to the series, and we've been big fans of Ditroit for a long time. It was a joy to work with two such incredible talents."
Films
Outlining his vision for the series, Pablo says,
"I wanted to create a series that appeals to a natural, fresh, and organic world. To not be able to use any asset other than the products was quite a challenge. Through natural sunlight, the presence of refraction and reflection in the water, and that perfect sense of spatial sensibility, I feel we really brought ZHIBEN's personality to life."
Ditroit explains,
"We were inspired by a soft natural world characterized by the presence of blue skies, brilliant water, and soft wind movements. All these elements have been mixed together creating a relaxing and light Summery atmosphere that embraces the products."
Jìng jī | Dermal Purifier Series
Directed by Pablo Alfieri
FF: "An incredible opener for the series. A pair of skin-balancing products interplay among gentle ripples of liquid and semi-opaque screens."
Jiémiàn Rǔ | Foam Cleanser
Directed by Ditroit
FF: "The Foam Cleanser is Zhiben's star product, so we made sure we gave her the five-star treatment she deserved, lavishing her with luxurious bubbles."
Fǔ Wén | Anti-Ageing Bodycare Series
Directed by Pablo Alfieri
FF: "The keywords here were silky and smooth. We wanted to go a little darker and moodier, keeping it playful as always."
Tè Ān | Dermal Defender Series
Directed by Pablo Alfieri
FF: "The client was looking for a 'healing atmosphere', a minimal environment, and an overall younger vibe to start the series. Pablo uses space and light beautifully here."
Shū Yán | Soothing Recovery Series
Directed by Ditroit
FF: "We set out to create a natural, light, and warm atmosphere, in which a single water droplet gently drives the audience through the film, all the while showcasing the replaceable units."
ZHIBEN
ZHIBEN is a Chinese skincare brand founded in 2012. Final Frontier first collaborated with the brand in 2020, before embarking on the series last summer.
The ZHIBEN team says,
"Our cooperation with FF reached a new level with this series. All the outputs were beyond our expectations and have helped to more clearly express the ZHIBEN tonality. We've received really positive feedback. FF is a highly efficient, professional team and it's been such a pleasure to work together."
Reflecting on the outcome, Pablo says:
"As a boutique CGI studio, we aim to always bring that Playful style that makes each film unique with its own personality. Once again, we are proud to bring something fresh and entertaining to life. It reflects perfectly our sense of balance between a sophisticated and modern aesthetic."
The music for the entire series was created by Smider. Pablo says, "The cherry on top was the amazing, magical sound design by Smider that matched perfectly with our organic, playful, and impactful animations."
Chris Colman says,
"The series is a beautiful showcase of exceptional craft and art direction, all the while keeping the focus on the products. It's a nice demonstration of FF's versatility, how we are able to apply the highest design sensibility and production values, no matter the technique or project."
He adds,
"Big thanks go to the ZHIBEN team, who have been very collaborative partners, and a pleasure to work with."
Credits

Client: ZHIBEN
Production: Final Frontier
Creative Direction: Pablo Alfieri
Executive Production: Chris Colman, Gus Karam, Julieta Zajaczkowski
Project Manager: Agustina Kröl, Bella Jiang
Jìng jī, Fǔ Wén and Tè Ān:
Animation Studio: Playful
Director: ;Pablo Alfieri
Producer & CGI Coordinator: Agustina Santkovsky
CGI Artists: Mariano Abel, Martin Salfity, Macs Riedel, Pablo Alfieri
3D Modelling: Mateo Vallejo
Editing & Montage: Pablo Alfieri & Macs Riedel
Jiémiàn Rǔ and Shū Yán:
Animation Studio: Ditroit
Music & Sound Design: Smider