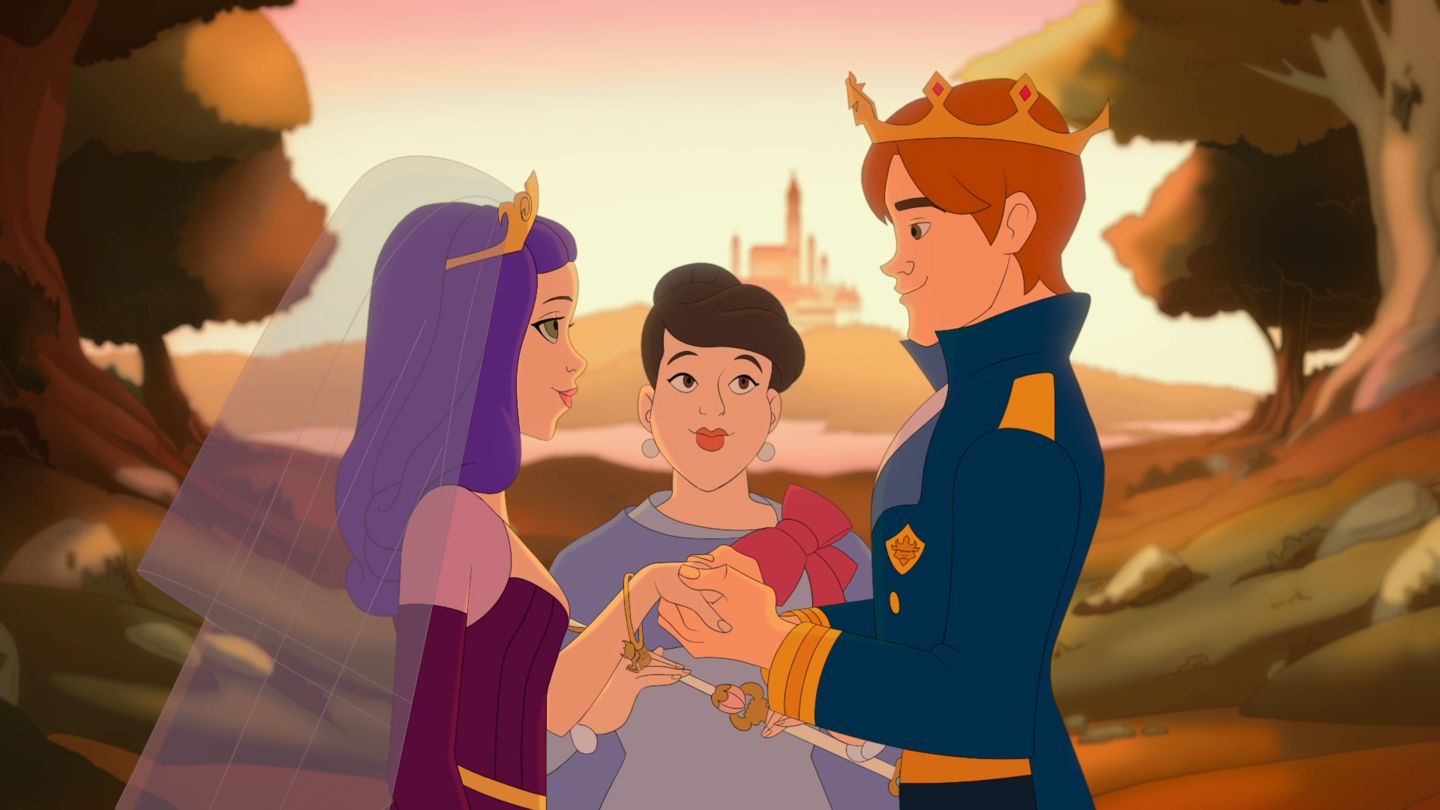 Final Frontier Launches New Entertainment Division
August 23rd 2021
Final Frontier has officially launched its Entertainment division, dedicated to films, series, games, and all kinds of long-form content. FF Entertainment's primary focus will be the full suite of production services for 2D and 3D animation, alongside an ongoing development slate of original IP projects.
The company's first major project, Descendants: The Royal Wedding, a 22-minute cel-animated short film for Disney was aired on Disney Channel on August 13th.
To produce the show, Frontier Entertainment built a bespoke team of specialized talent across South America, Europe, Asia, and Oceania and drafted 20-year VFX and animation industry veteran Salvador Simó to direct.
Final Frontier Entertainment is currently in production of its second project, the feature film Unicorn Wars, a co-production between France and Spain directed by Alberto Vázquez.
With an extended network of global artists, Final Frontier Entertainment employs a remote work pipeline setup that runs on robust and secure cloud infrastructure. The company aims to provide agile, efficient, and streamlined production management, utilizing its Buenos Aires and Shanghai offices to ensure all global timezones are covered.
The new division will be led by executive producer Matias Bossié and headquartered at the company's Madrid facility, a strategic location allowing easy access to a vast pool of animation talent as well as tax rebates.
Bossié says,
"Despite the tight schedule, and the scale of the production, we saw first-hand how efficient well-managed remote production can be. Everything ran incredibly smoothly. There is enormous potential with this way of working. We're looking forward to the next challenge!"
Final Frontier was founded in 2018 by Gustavo Karam, Ralph Karam and Juan Manuel Freire. A decade earlier, the same trio started studio Le Cube, going on to create award-winning 2D cel-animated commercial work for dozens of major brands. After ten years of refining the global pipeline and building an international network, Final Frontier Entertainment is the latest chapter in the journey.
Final Frontier executive producer, Gus Karam says,
"From the very beginning of our careers, we knew that eventually we would produce entertainment content. We grew up with cartoons, so we always wanted to make our own contribution, to tell stories and move children and adults, just like the great shows that moved us."
Prior to the Disney project, Final Frontier had already begun to make strides in content production, with various brands calling for IP development and world-building. The most notable of those was the award-winning Chinese New Year 2020 short film Fú for Airbnb China.
Final Frontier executive producer, Chris Colman, formerly of Oriental DreamWorks, adds,
"There is so much potential in animation to tell powerful, spectacular, hilarious stories, and we feel well equipped to start doing just that. We're really excited for this new challenge."