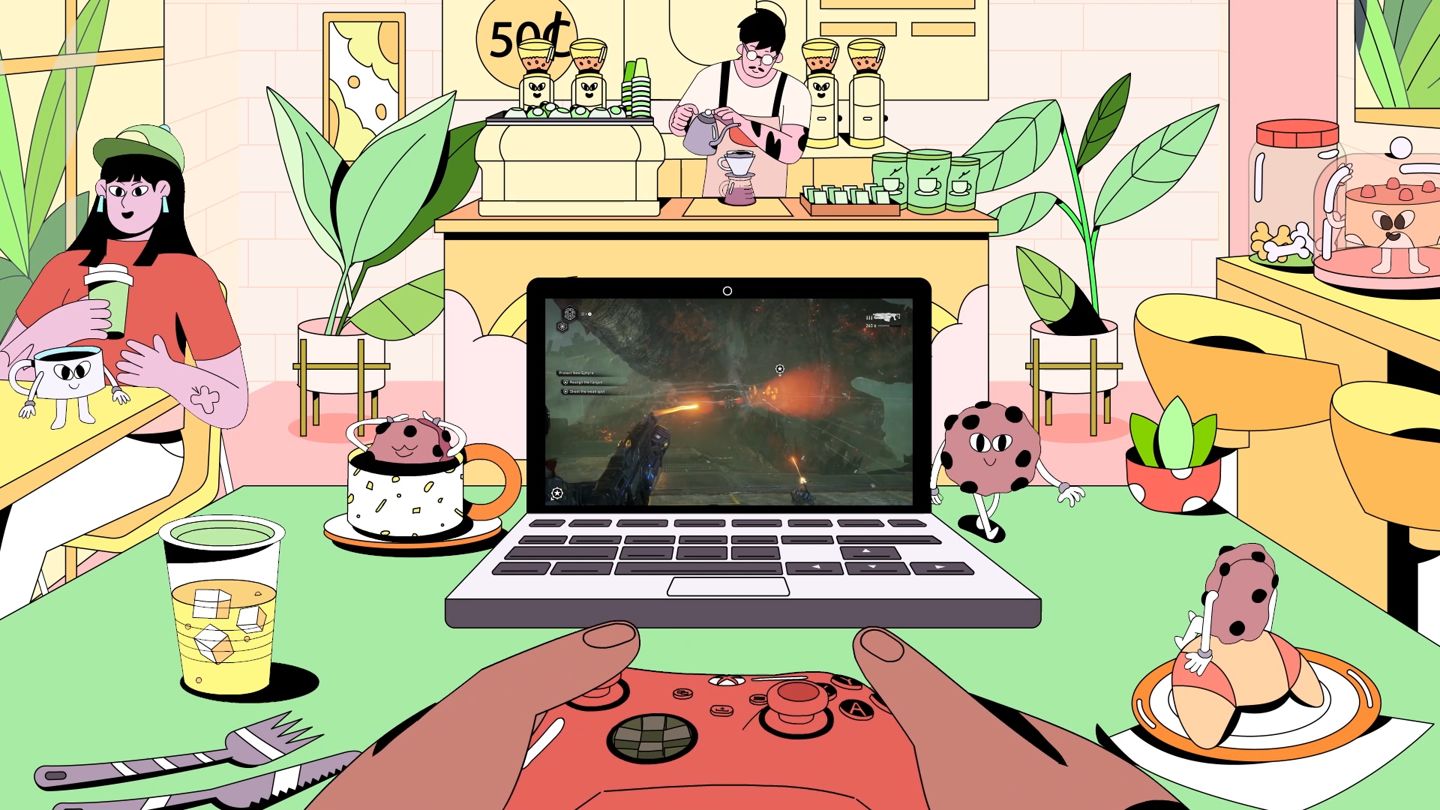 FF Produces Intergalactic Launch for Movistar + Xbox Ultimate Game Pass Launch
August 9th 2021
Final Frontier Europe and McCann Madrid produced an intergalactic launch film for the Movistar & Xbox Game Pass Ultimate. The multi-styled direction is brought to the mix by Le Cube, who took the idea of playing anywhere you want, and however you like, to colorful proportions.
"I've always been attracted to projects that mix styles and aesthetics, so it was such a great fit to have a concept that not only allowed for this approach but actually pretty much asked for it", explains Ralph Karam, Le Cube's Creative Director.
On the collaboration with agency McCann Madrid, Juan Manuel Freire, Le Cube, and the project's Executive Producer, says that "we had a great connection and synergy from the start. It's a much smoother ride when the whole team comes together around a creative idea and does its best to takes it to the next level. We couldn't be happier with the results".
The launch film was created for the Spanish market and airs both on television and Movistar's on-demand platform.
Credits:
Creative Director: Ralph Karam
Art Director: Santiago Oddis
Animation Director: Angela Constantino
Illustration: Marcos Montiel, Juan Barabani, Kevin Kim, Lena Vargas, Coauhtemoc Alejandro Santos Reyna (Aka Bitasi), Nahuel Bardi, Santiago Oddis
Animation: Franco Pelliciario, Cintia Czeszczewik, Guadalupe Vyletta, Carlos Carranza, Eugenia Casal
Assist and Clean-Up: Carlos Carranza, Eugenia Casal, Juan Pablo Barbieri, Julieta Soloaga, Sofía Fernández Vallejo, Sofía Ruocco, Cynthia Pérez Daubert, Clara Riavec, Augusto Cortegoso, Antonella Cuozzo, Virginio Fillol, Mariana Plotnik, Javier Delestal
3D and Compositing: Lui Nogueira
SFX: Facundo Capece
Executive Producer: Fernanda Soma, Juan Manuel Freire
Line Producer: Sofía Arissian