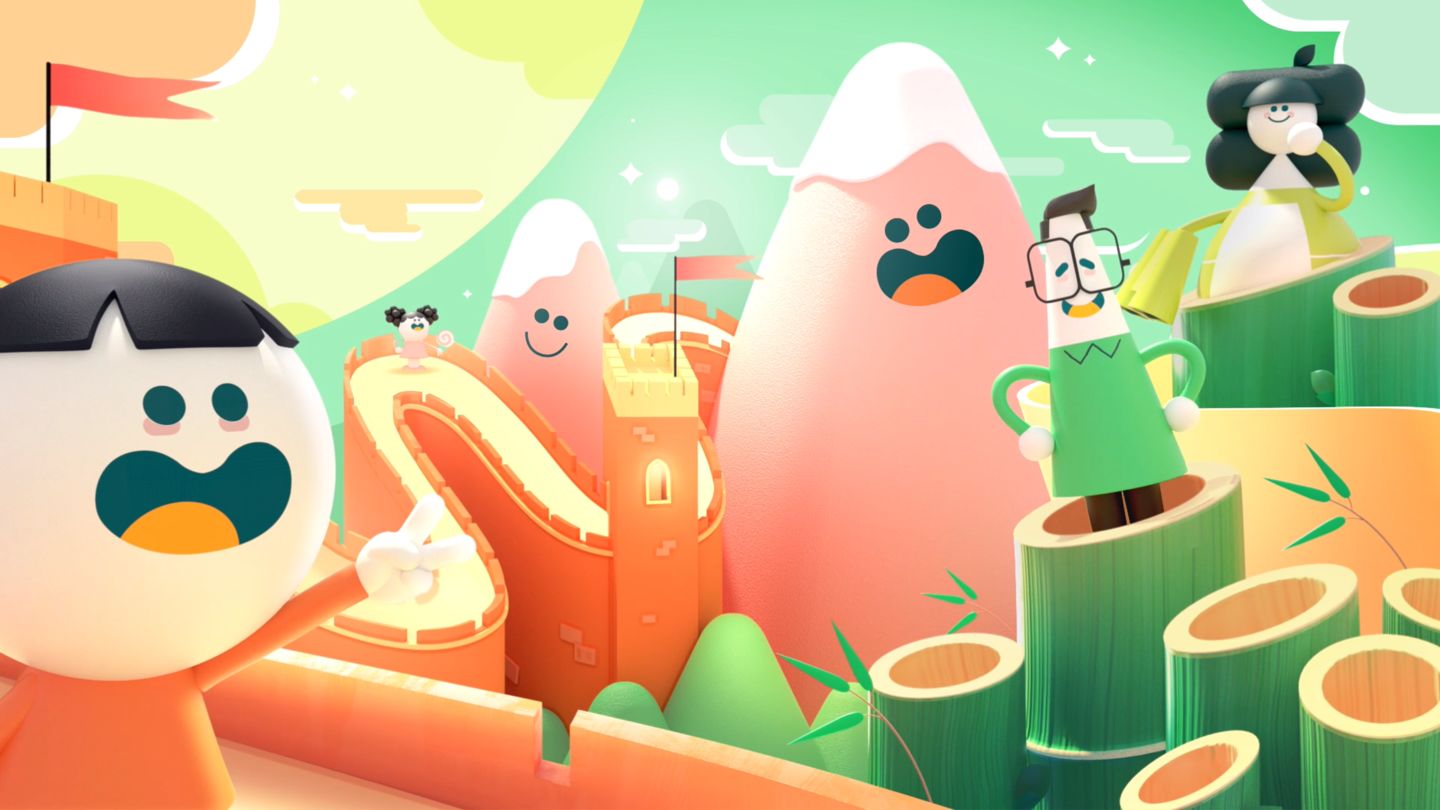 Final Frontier and Art&Graft Rebrand China's CCTV Kids Channel
November 4th 2019
Final Frontier teamed up with Art&Graft to execute the complete rebrand of CCTV Kids, the dedicated children's channel of China's national broadcaster.
Art&Graft devised a three-tier brand system to appeal to the channels wide demographic, creating a series of harmonious fantasy worlds whilst incorporating the rich heritage of Chinese culture. The package also includes a brand family of original brand characters, set to represent the channel for years to come. In total the studio delivered over 60 final assets in the package.
China Central Television (CCTV) is China's national broadcaster and one of the most watched television networks in the world, with more than 1.3 billion viewers per year, operating multiple channels covering diverse subjects and demographics. CCTV Kids is the broadcaster's only dedicated children's channel and features original IP, licensed Chinese programming and a block of international shows.
It is unusual for the Chinese state run network to work with an international design studio to rebrand one of its channels. Art&Graft creative director Mike Moloney says,
"Art&Graft have a rich history of innovative global rebrands and we challenged ourselves once again to deliver something unique for CCTV; an ambitious and expansive character-led creative concept to appeal to the wide demographic of their audience, including core channel branding, a modular on-air design system plus a whole load of idents and promos that expand on the visual language we devised throughout."
Final Frontier executive producer Gustavo Karam says,
"We're honoured that CCTV entrusted Final Frontier with such an important project. It feels like validation for what we're doing here. CCTV wanted the very best and were open to harnessing talent anywhere in the world to achieve it. That is what Final Frontier is here to help our clients do."
Karam says,
"One of the reasons we founded Final Frontier was to give ourselves the opportunity to collab with studios we always admired, and A&G was right up near the top of that list. We're proud to have them with Final Frontier, to be able to connect with such a great local client like CCTV and to develop a MASSIVE project like this one."
Moloney adds,
"We were thrilled to be asked and incredibly proud of the results for a project which is certainly our biggest in China to date. Working with our friends at Final Frontier was a real pleasure and their support on the ground in Shanghai was invaluable to the success of the project."
Credits

Client: CCTV
Production Company: Final Frontier
Executives Producer: Gustavo Karam, Chris Colman, Julieta Zajaczkowski
Project Manager: Bella Jiang
Concept, Design, Direction & Production: Art&Graft