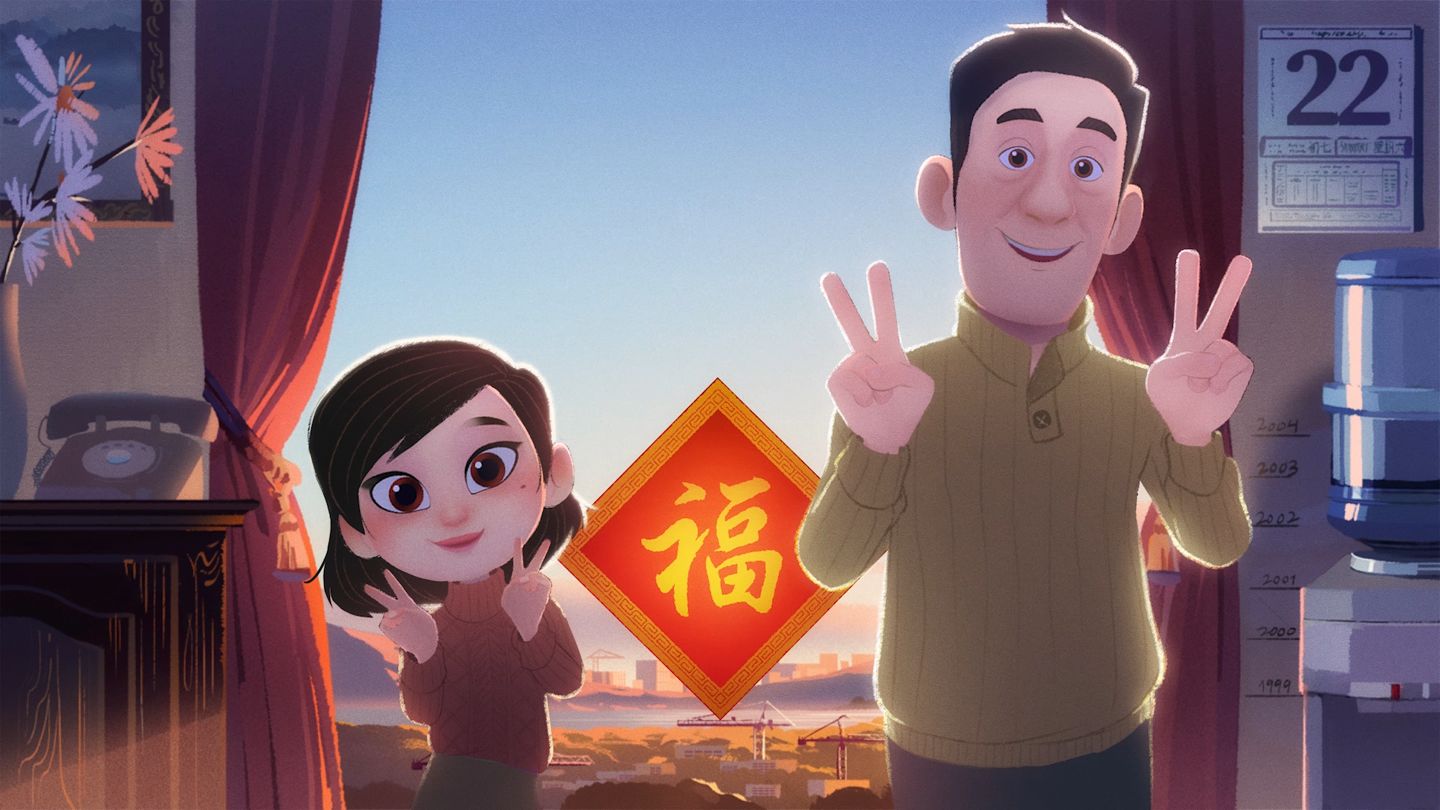 Fú - An Airbnb Shortfilm
September 24th 2023
Final Frontier and Taiko Studios produced Airbnb China's Chinese New Year film, a touching animation demonstrating how the brand's properties can become homes away from home at a time of year where young Chinese are finding it increasingly difficult to return to their family hometowns.
Titled "Fu", the three-and-a-half-minute 3D animation tells the story of Jia Jia, a young nurse whose pursuit of her career dreams in the big city prevent her from returning to her hometown for Chinese New year, much to the disappointment of herself and her parents. Fortunately, Airbnb's platform is on-hand to enable a unique solution.
At the core of the film is the age-old Chinese New Year tradition of hanging a 'Fú' (meaning 'blessing') banner upside down, symbolizing "good luck comes", tying into the overall campaign idea of turning traditional concepts on their head; in this case, 'home' coming to Jia Jia rather than the other way around.
Airbnb China creative lead Justin Leung adds:
"We wanted to create something that we've never done before. By using animation, we brought Airbnb's unique light-heartedness to address an emotional topic, and tell a story that Chinese millennials can relate to, and feel could have been them or anyone they know."
Working with animation is a rarity for major holiday campaigns in China, and the first time Airbnb China has worked with the medium.
Besides managing the overall production, Final Frontier drafted Taiko Studios to direct and execute the film and supporting visuals. Led by founder and director Shaofu Zhang, with teams in Los Angeles and Wuhan (China) the studio creates commercial work and original content, earning an Oscar nomination for 2017 short, One Small Step.
Watch the production behind the scenes:
Final Frontier executive producer Chris Colman explains:
"We were excited to work with Airbnb on this project, and Shaofu immediately came to mind when we received the brief. He and his team had that unique combination of genuine Chinese cultural insight combined with world-class storytelling sensibility and cutting edge execution developed over the years with Disney. It was the perfect fit."
Zhang adds:
"The project was immediately personal to us. Much of our team in Wuhan is around the same age as the protagonist and we realized that many of us had the same experience of missing Chinese New Year at home. It was such a good fit for us because of how closely we identified with the core message of home and family."
Zhang co-directed the film with fellow former Disney animator and director, Andrew Chesworth. The whole production took place over an intense four months, with preproduction mostly handled in Los Angeles, and modelling, animation and post executed in Wuhan. Final Frontier supported the production of various campaign assets with resources in Madrid and Buenos Aires.