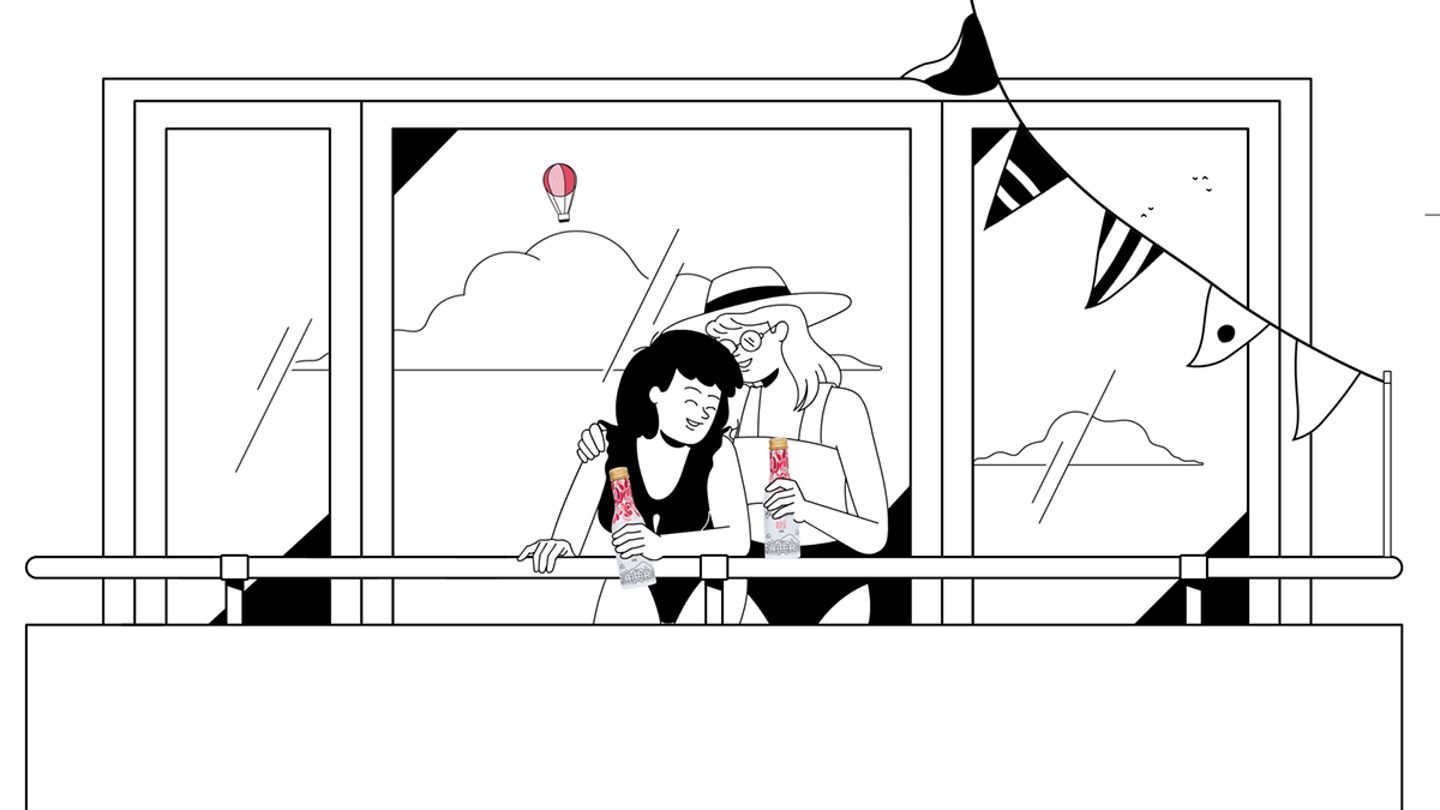 Niceshit creates fun stylized spots for US winery
July 31st 2020
The gang at Niceshit Studio was invited to develop a series of three animated TV spots aimed at expanding Chateau Ste. Michelle's brand aesthetic and personality for a Summer 2020 campaign.

The scripts are current, yet lighthearted and filled with clever humor and surprising reveals.
With the extra challenge of integrating photos of the aluminium bottles into the animation, the labels are revealed in a zoom-out-spin created using 360˚ photos of the three bottles that are seamlessly integrated into the animation.

The style developed specifically for these spots is clean, yet stylized. A bit feminine, a bit flirty and cheeky, but at the same time current and mature like the product itself.