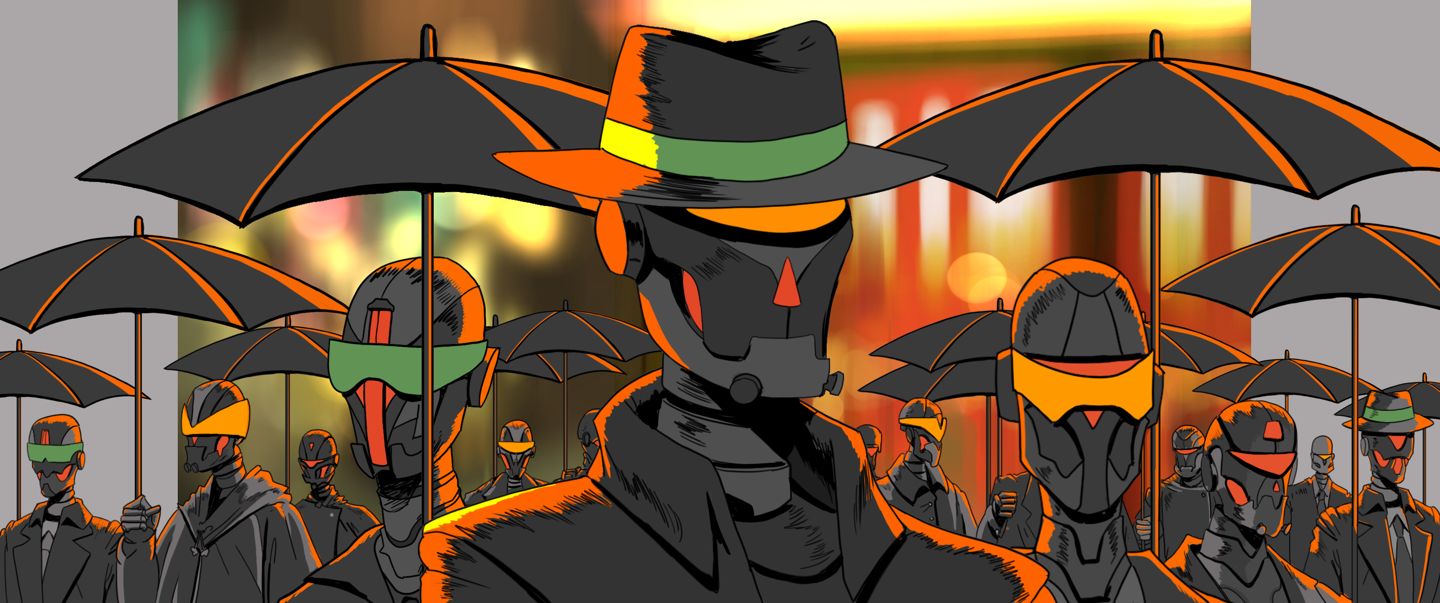 Enter PUMA & MAIE Cyberpunk Dreamscape
April 12th 2022
Final Frontier and Daniel Semanas directed and designed the 2D section of a cyberpunk music video introducing Club Media's new virtual idol, MAIE, in collaboration with PUMA.
The 2D segment sees MAIE drop through the Earth's atmosphere, crash land on earth, and immediately find herself on a psychedelic trip through drenched cyberpunk city streets thronging with sinister robots.
Check out Semanas' section:
The full music video consists of a 3D and a live-action segment on either side of the 2D section. To direct the 2D, Final Frontier drafted Daniel Semanas, a director, illustrator, and comic book artist known for his futuristic street-styled characters and neon-soaked worlds.
Semanas says,
"My vision was to create an environment in the cyberpunk style, a retro-futuristic, surreal, alive, grandiose world - being careful to avoid the clichés of the genre. MAIE has just been born and been abruptly inserted into this unfamiliar world, so I wanted the look and feel of the environment to reflect her various emotions."
"I love the scene where the "apparition" of Maie is running through the sea of robots in the middle of the city. It's the first time we see the city from a wider angle and take in the level of detail - characters, billboards, stores - revealing the grandeur and complexity of this fictional city."

"The character and background design were the most exciting steps and at the same time the most difficult to create. The biggest challenge was creating this futuristic world with a level of detail enough to make it sound like a distant but believable universe."
Final Frontier executive producer Chris Colman says,
"It was exciting to partner with like-minded creatives like Club Media on a multidisciplinary project, fusing brand, avatar, MV and narrative storytelling, with one foot in this new media landscape we might call the metaverse."
Club Media producer Dawei Chen says,
"We are very happy with how the 2D part has worked out. Hard to pick a favorite shot, but the falling part comes out strong by introducing many layers of weather, buildings, and billboards… we love how clear Daniel was on the vision and that we could fully trust him. Working with FF was a very smooth and professional experience."
Daniel Semanas says,
"Everything turned out even better than I had imagined. Big thanks to Club Media for the opportunity to participate in this amazing project. It has everything to be a huge success."
Watch the full video clip: