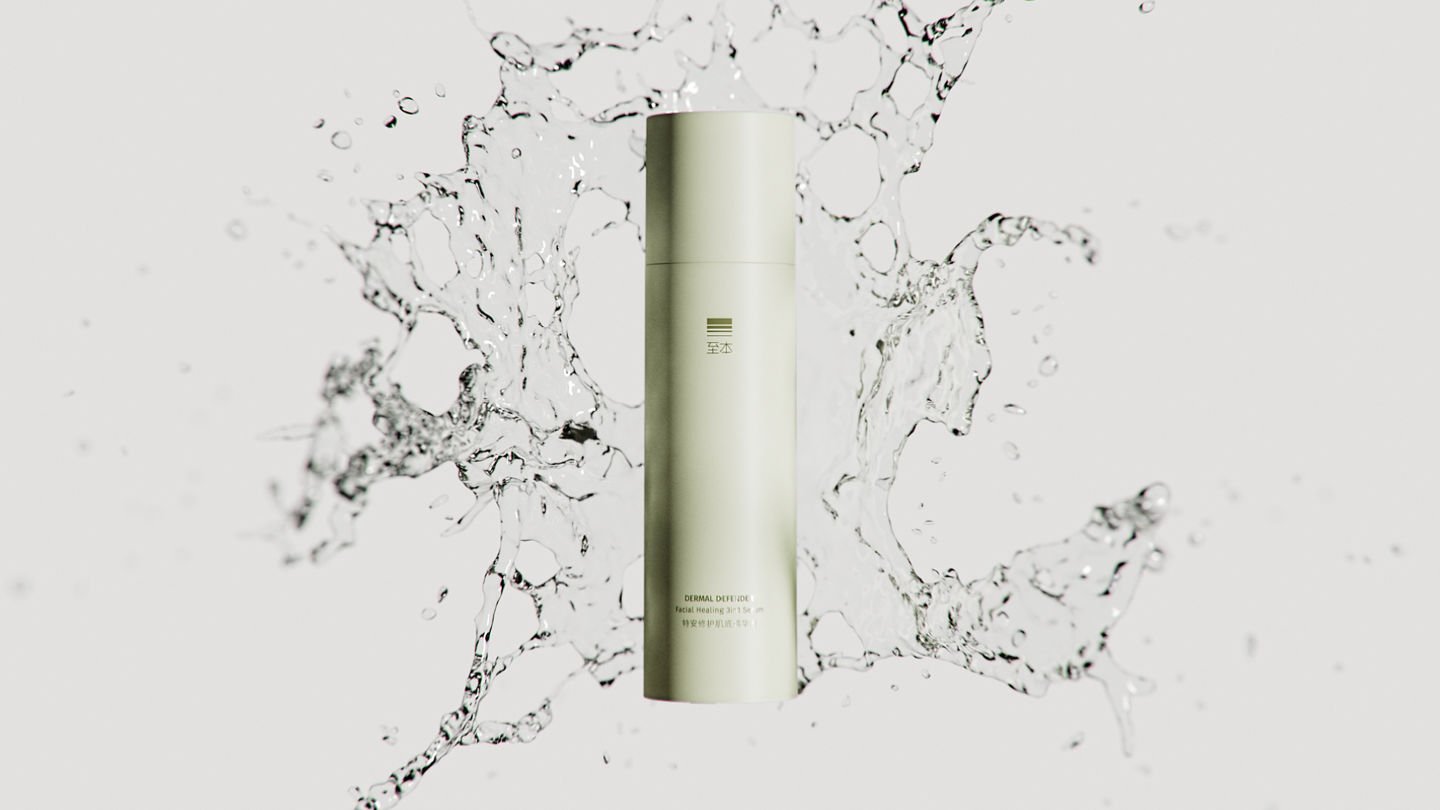 Zhiben - Dermal Defender
September 18th 2023
Final Frontier collaborated once again with skincare brand Zhiben to create a film showcasing the functionality of its Dermal Defender product's refill system.
More than simply highlighting the new replacement tube and lock features, our aim was to capture the feeling and experience of interacting with the upgraded structure.

Rather than producing a stock standard instructional film, we sought to craft a visually-compelling, playful, yet easy-to-understand spot, a minimal, bright and beautiful evolution of the established Zhiben aesthetic.
To bring it to life, we collaborated once again with Frame, director of 2022's gorgeous Duo Yuan for the skincare brand.

The film features graceful movement and multiplication of the product, combined with speed ramping, to provide a mesmerising experience for the viewer, whilst the integration of splash and water drops creates an element of surprise.
The bold art direction was a conscious choice, employed to highlight the elegant simplicity of the product and its refill system with its strong sense of minimalism and bright, invigorating environment.
Credits
Client: ZHIBEN
Production Company: Final Frontier
Direction, Design, Animation: Frame
Creative Director: Claus Cibils
Executive Producer: Gus Karam, Julieta Zajaczkowski, Eric Zheng
Project Manager: Phoenix Xue
Head of Production: Mary Antonieta Lopez
Creative Team: Agustina Kröl, Natalia Fernandez, Sid Osna
Sound Design: Facu Capece