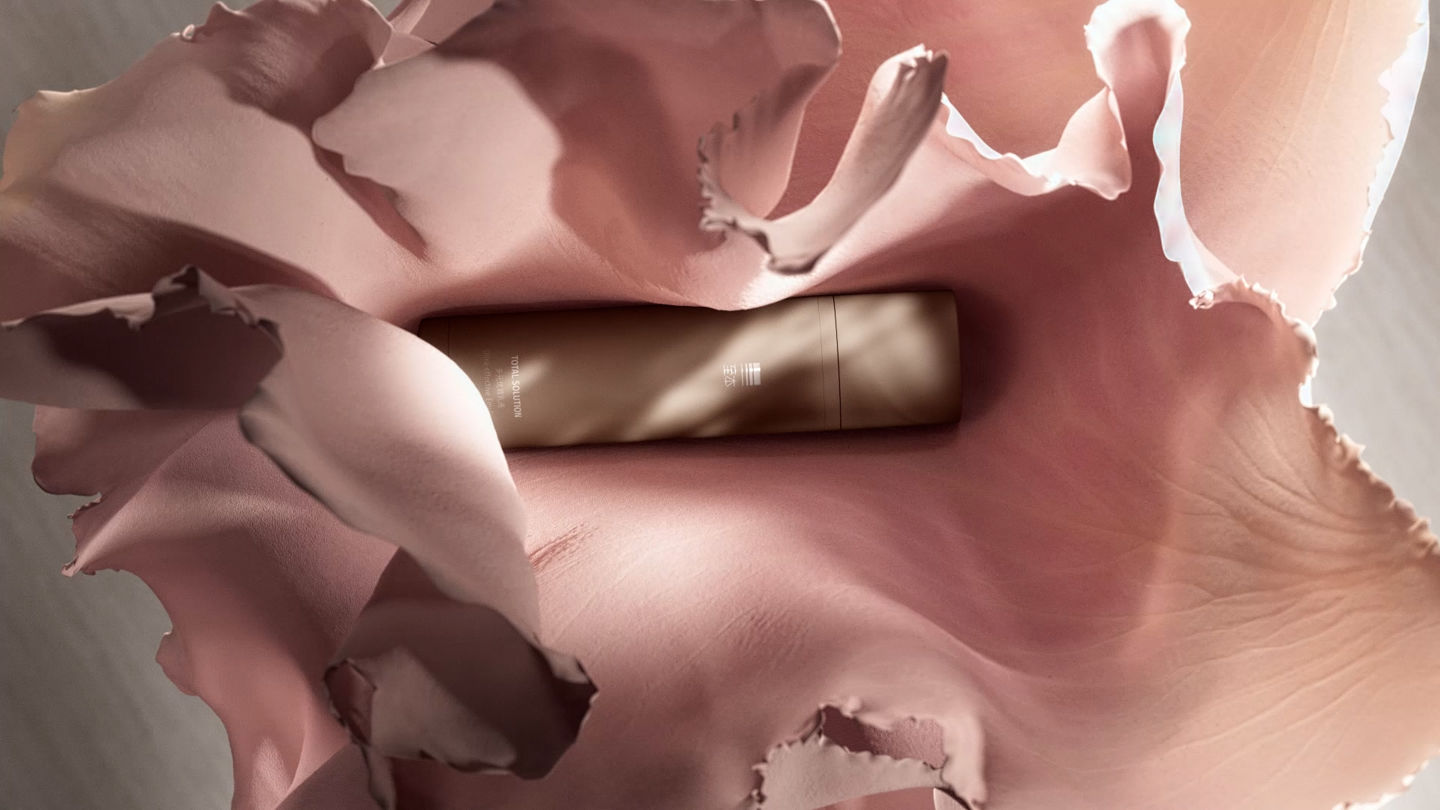 Zhiben - Duo Yuan
November 18th 2022
Final Frontier produced a new spot for skincare brand ZHIBEN's Tonal Solutions product line, directed by Frame.

The 38-second 3D film accentuates the product's protective and antioxidant properties, with its pollutant-shielding benefits visualized as rose petals gently protecting, cushioning, and caressing the bottle. Frame's minimalistic aesthetic and ultra-realistic 3D execution effectively capture both the products' tactile and conceptual qualities.
Full film:
The film launched on China's largest ecommerce platform Taobao, where ZHIBEN has more than four million followers, ahead of the 'Double Eleven' shopping festival.
To date Final Frontier has crafted seven films for ZHIBEN, helping to shape the Chinese skincare brand's natural and fresh visual personality, via design-driven 3D motion graphics.
Frame Creative Director Anders Schrøder says,
"As we live our busy city lives, our skin ages prematurely from being exposed to pollutants that gets absorbed through our skin. This line of ZHIBEN skincare products has antioxidant properties that protects the delicate nature of the skin by neutralizing these free radicals. This was the story we wanted to tell in an abstract and visually compelling way.
The light in the scene is hard and directional to symbolize the harshness of the environment that the ZHIBEN product is protecting us from. The entire film feels like as if it in slow-motion but the lights and the shadows that are being cast move unnaturally fast, again to illustrate time passing. All of this has packaged into a gentle and soft expression that resonates with the brands usual communication and attitude."
Final Frontier executive producer Chris Colman says,
"We were excited to bring Frame's immense design and storytelling prowess to our relationship with ZHIBEN. The result is every bit as impressive as we'd imagined it would be."
Credits
Client:ZHIBEN
Production Company: Final Frontier
Executive Production: Chris Colman, Gustavo Karam, Julieta Zajaczkowski
Direction: Frame.
Producer: Eric Zheng
Audio: Facundo Capece