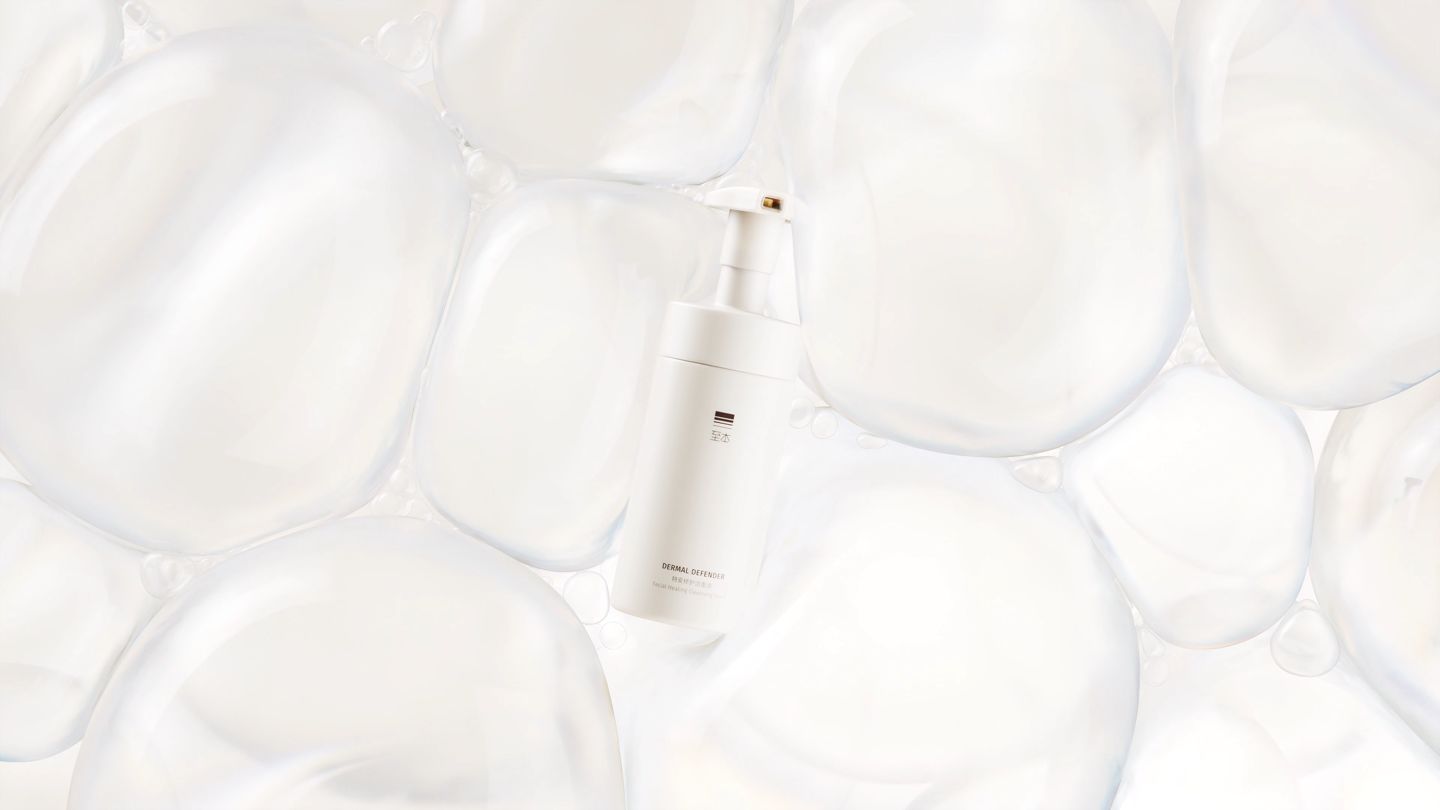 Zhiben - Shuāng Zǐ Xīng & Jié Miàn Pào
February 24th 2023
Final Frontier and director Pablo Alfieri produced two new spots for skincare brand ZHIBEN.
Each 35-second piece, rendered in tactile 3D motion graphics, introduces a different ZHIBEN product, featuring an assorted cast of serums, masks, and foams moving among abstract environments, crafted to reflect the distinct characteristics of the products.
Although they are also sold individually, Zhiben's healing mask and healing serum function best when used together, represented in Shuāng Zǐ Xīng (Twin Star) by the two bottles dancing with one another.
The dynamic Jié Miàn Pào (Cleansing Foam) draws attention to the newly added pump delivery system, by visualising the vivacious yet delicate foam emerging in abundance with just one press.
The music for the two films was composed by frequent Final Frontier collaborator, Facundo Capece.
Final Frontier executive producer Chris Colman says,
"These films are a beautiful showcase of Pablo's exceptional talent, and another chapter in our ongoing collaboration with the fantastic people at ZHIBEN. It's also another pleasing example of our versatility, how we bring the highest design sensibility and production values to any kind of project."
ZHIBEN is a skincare brand founded in China in 2012. Final Frontier started collaborating with ZHIBEN in 2020 and to date has crafted nine films, helping to shape the brand's natural and fresh visual personality, via design-driven 3D motion graphics.
Both films launched on China's largest ecommerce platform Taobao, where ZHIBEN has more than four million followers.
Credits
Client: ZHIBEN
Production Company: Final Frontier
Executive Production: Chris Colman, Gus Karam, Julieta Zajaczkowski
Lead Producer: Eric Zheng
Director: Pablo Alfieri
Co-director: Mariano Abel
Animation Studio: Playful
Producer & CGI Coordinator: Agustina Santkovsky
Music & Sound Design: Facundo Capece